DDP Data Driven Performance Velocity Intake System with 6″ Green Filter
Product by: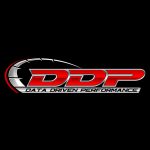 Description
The DDP intake system for the 09-15 Cadillac CTS V is by far the best flowing intake on the market for this platform.  We have done extensive testing and have made extremely impressive gains across the entire curve with back to back tests between many other intakes.  The intake system includes the intake, heat shielding, air deflector to force air flow directly to the intake, and massive Green Filter.
This is hands down the best option available.  We will be using this intake for every CTS V build we do.