Boost Leash / Pulse Leash combo unit PRO Series
Product by: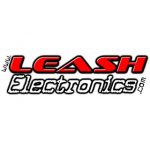 Boost Leash and a Pulse Leash combo controller
Description
This unit is a Boost Leash and a Pulse Leash combo controller. It is both units in one compact controller. There's no other controller of this kind anywhere but right here.
Boost Leash
The Boost Leash Boost Controller by Leash Electronics.
Street/Strip uses of manifold pressure OR co2 pressure for control and it does away with the activation wire and the controller automatically activates when it senses more that 2psi boost which makes it work VERY well on street cars since its automatic. Simple 3 wire hookup: 12volt, ground, and launch input.
The Boost Leash is a 5 stage time based plus launch stage Race/Street style boost controller.  This unit is very accurate and consistent. Now since it's a gate pressure controller you have to understand that the numbers you set in the controller ARE NOT boost. It's gate pressure. Let me explain what it does. So you have wastegates to control boost and it's normally set by a spring in the wastegate that gives you X amount of boost. Well what this controller does is gives you a imaginary varible spring . You start out by putting at least a 3-5psi spring if you're running co2 or compressed air. If you're running manifold pressure you will need to run a spring that's half what your max boost will be. And the way this controller works is that you set gate pressure curves and these curve are pressure that's applied to the same area in the wastegate as the springs are in. Your programmed gate pressure curve does the same thing as the springs do only you can vary it with the pressure curves. So you have a imaginary spring that you can tell what to do. Now keep in mind that you will have to experiment to find what gate pressures give what boost psi results. Example…15psi on the controller might give you 10psi boost. You just have to figure that out so start with low gate psi settings at first till you get an idea of what boosts you can expect. This is the style boost controller used by the fastest heads up racing in the country. The Boost Leash has a launch stage that you program the desired launch psi. It has 5 time based stages that start after the launch input is activated and released. The 5 stages has time delay, rate of pressure increase, and psi for each stage. There is also a datalog screen that datalogs the time, boost and Gate psi curve so you can see what the pressure curve looks like which aids in tuning. This is a very simple unit. The Boost Leash will work with most turbo and supercharger systems. If you choose to run CO2 you need is a CO2 bottle, adjustable regulator, fittings and hoses. Come with 5 year warranty and personal customer support and aid in tuning.
Pulse Leash
Pulse Leash push button staging system.
Staging system designed to help with consistant staging of high powered turbocharged race cars. No more need for extra braking to prespool a car anymore. No need to apply extreme, uncompfortable pressure on you brake peddle. Allows you to be much more compfortable in you racecar and focus more on cutting good lights. With this controller you can prestage your car then press your transbrake button and start prespooling. When you are ready to go in full stage you simply press and release a secondary button 2-3 times which pulse the ground on your transbrake solenoid and allow you car to ease into the beam. Note this applys no extra wear on your transmission!! Unit can be set to be as sensitive as you want. There is also a feature that no other unit has. There's an auto pulse setting. Purpose of this is that if you have your sensitity set really soft and it takes more pulses to move the car into the beams you can set the autopulse to pulse more times with each button push. So if it takes 3 button pushes to move your car into the beam due to having your sensitivity set soft you can set the auto pulse to pulse 3 times for the first button press. And after the first button push it then will pulse once per button push.  So you only have to press your pulse button 1-2 times. This is a fine tuning feature. You can also hold the button down and is will rapid pulse. So this gives you 3 different control strategies.